Adjoa Jackson Burrowes
Mixed Media Artist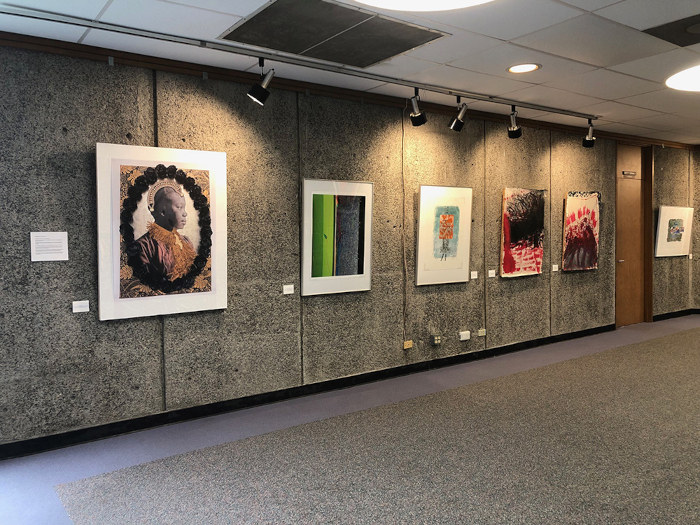 Exhibition at University of Hawaii Hilo Campus Features Five Artists
Exploring Conceptual Possibilities: Black Inner Vision exhibit curated by Lamerol Gatewood at the University of Hawaii, Hilo Campus Center featured artists Adjoa J. Burrowes, Carl Hazelwood, Algernon Miller, Lisette Morel, and Danielle Scott, on view February through April 2023.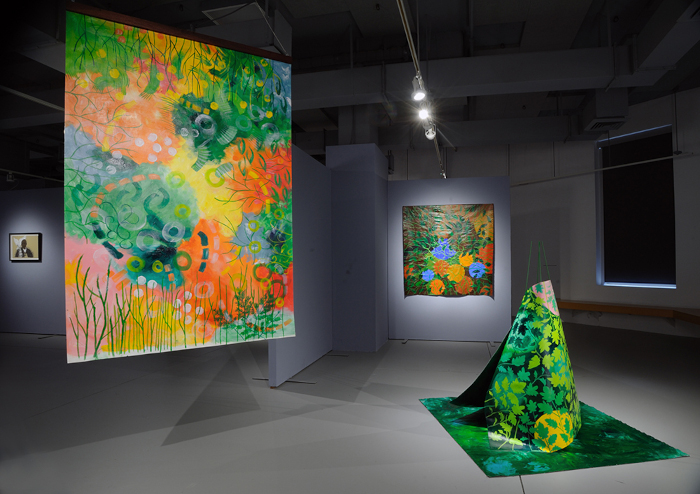 Installation view Adjoa Burrowes Earth, I thank you, Soil Sanctuary, and Garden Cloak.
between a rock and a soft place at Tephra ICA, Reston, VA
Tephra Institute of Contemporary Art (Tephra ICA) presented between a rock and a soft place, guest curated by Deirdre Darden, featuring new work by Holly Bass, Adjoa Burrowes, Deborah Grayson, Katie O'Keefe, and Britt Sankofa that reframed the concept of rest as more than a reward for work, but as a practice in itself. between a rock and soft place opened a conversation about negotiating societal structures that stand between the subject and a life of ease. This exhibit was the 2023 iteration of Tephra ICA's Mary B Howard Invitational. On view from December to March 2023.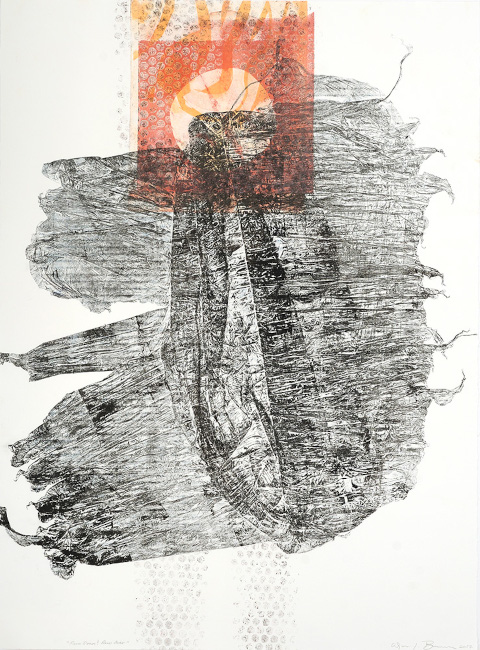 MADE IN VA 2022 at the Virginia Museum of Contemporary Art
Burrowes monotype Run Down and Run Over was awarded Second Place for Best in Show in the MADE IN VA 2022 exhibition at the Virginia Museum of Contemporary Art in Virginia Beach, VA. 31 artists were selected by Juror Bana Kattan of Chicago's Museum of Contemporary Art. A record 532 artists from across Virginia applied for this annual juried exhibition on view from October through February 2023.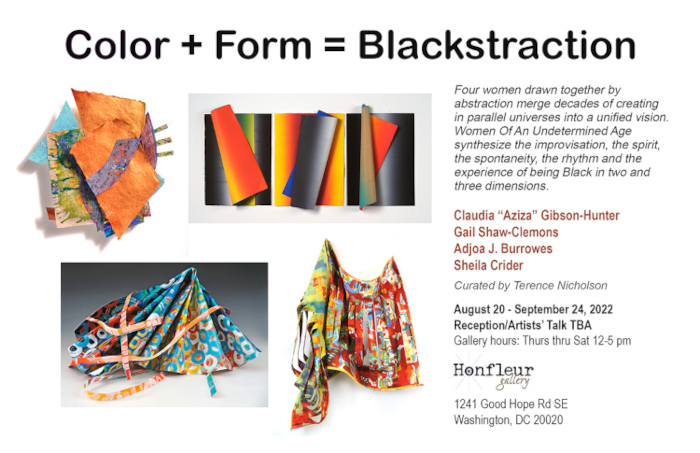 Four Woman exhibition at Honfleur Gallery, Washington, DC
Honfleur Gallery presents Color + Form = Blackstraction featuring artists Aziza Claudia Gibson Hunter, Gail Shaw-Clemons, Adjoa J. Burrowes, Sheila Crider & Curated by Terence Nicholson. Four women drawn together by abstraction merge decades of creating in parallel universes into a unified vision. Women Of An Undetermined Age synthesize the improvisation, the spirit, the spontaneity, the rhythm, and the experience of being Black in two and three dimensions. On view August - September 2022. https://www.washingtonpost.com/arts-entertainment/2022/09/09/art-gallery-shows-dc-area/